Learn how to make using storage simple with our hints & tips as well as our useful DIY videos on storage.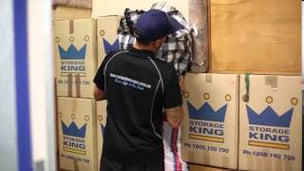 1. Packing your items in to Storage
David, your local Storage King Manager and Greg from Miracle Movers show how to pack your items in to storage.
2. Tips on decluttering your home for sale
Ash, your local Storage King Manager and Jan from The Finishing Touch show tips on decluttering and preparing a house ready for sale.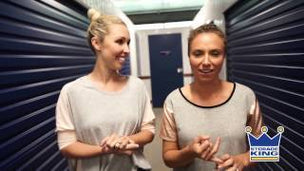 3. Storage King and The Three Birds Renovations
Check out all the items that The Three Birds choose to keep when they decide to renovate a house through Storage King! We love how the house is shaping up ladies!
4. What Not To Store
Any goods that are illegal, stolen, inflammable, explosive, environmentally harmful, hazardous, perishable or that are a risk to the property of any person. e.g. Chlorine, acid, paint and petrol.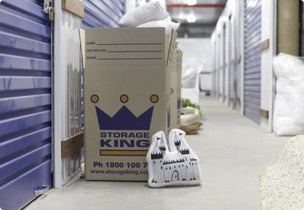 5. Insurance
We can also assist you with insurance. Pay as little as $10 per month for peace of mind.
Need Residential Storage?
Let us help you with your residential storage needs.

Space estimator
Know exactly what it is you need to store? Try our easy to use space estimator to work out how much space you need
Complete solution finder
Not exactly sure what items you need to store? Try our simple to use solution finder for guidance on the right space for you
More great reasons to choose Storage King